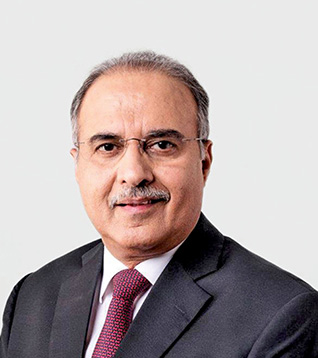 It is a pleasure to welcome you to Adani Energy Solutions Ltd.'s website. This virtual engaging platform hosts not only relevant information about our company but also provides opportunity to engage with our stakeholders.
Today, we have over 14,100 Ckt kms of transmission lines and around 20,400 MVA of transformation capacity under operation. In addition, over 4,400 Ckt kms of transmission line and around 20,100 MVA transformation capacity is in execution pipeline. As the company continues to cross one milestone after another, it has today become India's largest private transmission company with a portfolio of more than 18,500 Ckt kms of transmission line and 38,600 MVA transformation capacity.
Along with network expansion Adani Transmission has also ensured an industry leading performance by achieving more than 99.87% availability in the current year. All this has been possible by constantly setting ambitious targets for ourselves, refining our internal business processes and creating a sustainability driven business model. It's a matter of great pride that as the company continues to grow it is also contributing to national economic development by extending and strengthening the transmission network of India.
Adani Energy Solutions, through Adani Electricity Mumbai Limited (AEML), continues to deliver power to millions of people in Mumbai Suburban. We take immense pride and joy in delivering differentiated services to our distribution customers. Today, our distribution network spans over 400 Sq. kms catering to the electricity needs of over 3 million customers.
I thank all employees and associates of Adani Energy Solutions Ltd. in the organization for contributing to these achievements.
I thank you again for visiting our website and look forward to receiving your valuable observations and suggestions on any facet of this platform, which can make engagement seamless and memorable.
Download high resolution image